Warps - Custom Warps
This plugin also added a new Warp System that also allows players to create their own Custom Warps
for their Towns, House, Special Locations, Grinders, ect and can be fully edited such as changing the name
of the warp or the description and even charge a fee for a player to use that specific warp and add owners
to the warp so they can also modify the warps themselves, They can also be sold for a Price.
Simply type /warp in game to access this warp system
Grass = Public Warps
Chest = Your Warps
Gold_Ingot = Warps for Sell
Enderchest = Server Warps
* No racist names or descriptions may result in a ban*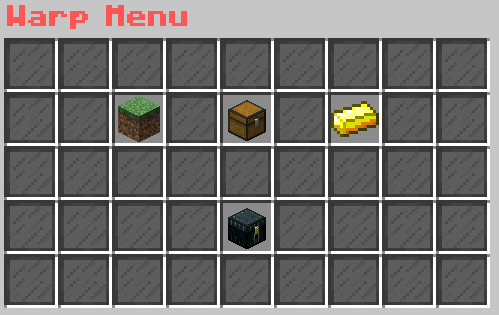 Custom Warps:
Limits on creating warps from groups and will probably change in the future if kept.
Default: 0, Iron: 1, Gold: 2, DIamond: 3, Bedrock: 4, Void: 5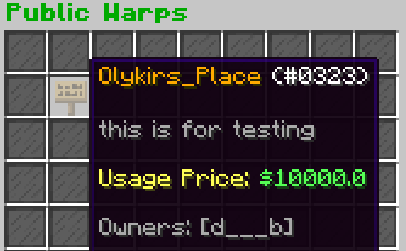 Let me know if you guys would like to keep this Feature
or to simply remove the plugin.